The kitchen is the heart of any house, where all the scrumptious family memories come together.
Having all the essential tools in your kitchen is far more important than most would realize (until they start spending most of their day in the kitchen!).
This realization that we are missing an essential kitchen tool dawns on us amid a recipe.
So, if you want to avoid these soul-crushing situations, it is a good idea to keep your kitchen stocked with what you need most and what you don't.
What's Worth Investing In?
With the right tools, you can focus more on the recipe that you are cooking, but you would enjoy the act of meal preparation.
Does it surprise you?
Well, cooking ought to be therapeutic and has an empowering meditative effect.
However, it is pretty hard to get into the flow if you are fumbling around looking for tools.
To get you started figuring this out, we have a quick guide with the six most essential tools.
1. Go for Stainless Steel
It is unquestionably a must-have in your kitchen.
One of the perks of having cookware made of stainless steel is that they heat up evenly, and this minimizes the burning and hotspots.
Another fun thing about stainless steel kitchenware is that it is effortless to clean.
When you are purchasing this, don't forget to carefully look at the packaging for the number of layers each pot has.
The more layers it has, the better.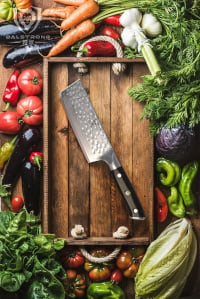 Want FREE Knives?
We give these knives a quick twirl and review, and then we pass them on to a few lucky home chefs!
By subscribing, you agree to get emails from me, Ryan Leavitt. I'll respect your privacy and you can unsubscribe any time.
2. Your Very Own Coffee Machine
Do you find yourself thinking of having your own coffee machine or would you prefer running across blocks to grab a mug of coffee to start your day?
Getting an excellent coffee maker would make your mornings a breeze.
There are several options available, although you could go for a coffee maker that has the same features as the Ninja Coffee Bar System machines or another one.
However, the type of coffee machine that you should buy would depend upon your preference.
3. Non-Stick Cookware
Non-stick cookware is an excellent investment; however, purchasing one is not as straightforward as you think.
The non-stick feature will greatly make cleaning a lot easier but there is a fair amount of doubts on the durability of non-stick utensils and how safe they are for health.
So, there is no absolute verdict about the non-stick cookware.
However, if you have ever cooked with them, you would know that non-stick makes cooking amazingly effortless.
The food won't "stick" to the pot, and heat is evenly distributed.
Some non-stick utensils may last their coating for about five years, but you can't be sure.
It's a good idea not to use them for too long.
Also, before you make the purchase, try to get a feel of the pot by picking it up.
An excellent non-stick utensil may cost anywhere from $30 to $200.
4. Meat Thermometers
Cooking meat the right way is essential to maintain the flavor of the dish and also for health.
The tricky thing with cooking meat is that you don't want to undercook it because that poses a health concern, and you don't want it turning to charcoal.
So, how would you know if the meat is cooking just fine?
A simple solution is getting the meat thermometer to help you assess how far along the meat is done.
During cooking, you can quickly check the meat's temperature.
5. Mixers that Can Stand
It does make a statement, but you indeed want stand mixers with different features.
Once you have a mixer, you won't have to knead manually by hand, and it frees up cooking space for other steps.
6. Get Multi-functional Cookers
There are various types of cookers, including the famous pressure cooker, rice cooker, air fryer, and more.
The need for cookers has not diminished, and nowadays we have cookers with impeccable precision and controls.
Before purchasing one, double-check the capacity, features, and wattage requirements.
Make sure that you select one that befits your needs perfectly well.
These six tools are just to get you started.
However, you may require various other devices as well that piqued your interest.
The only way you would ever be able to assess the kitchen requirements is by getting down and making a thorough list.
Certainly, nobody knows your kitchen better than you do.
So, start making a list of things that you feel you need.
You can give it a week or so to make sure that you have added enough things.
The next step is to shortlist the necessary ones, and you find it hard to manage without those tools.
This would save you the trouble of purchasing irrelevant products.
Ryan Leavitt
Hi my name is Ryan Leavitt a Marine Corps Veteran and currently an over the road trucker (Long Haul). I am no expert chef but am enjoying preparing my own meals on the road and testing all the different knives.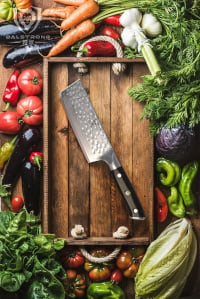 Want FREE Knives?
We give these knives a quick twirl and review, and then we pass them on to a few lucky home chefs!
By subscribing, you agree to get emails from me, Ryan Leavitt. I'll respect your privacy and you can unsubscribe any time.