The cutting board is arguably the most important instrument in the kitchen after knives when it comes to food preparation.
The Shun cutting board is specially designed and built for ensuring that food preparation is a breeze and also that you accord the cutting edge in your knife, the best care possible.
With this product, food preparation becomes easy and less messy.
It is easy to clean and has a non-reactive surface thereby making it ideal for use with a wide range of foods and spices.
Shun DM0817 Hinoki Cutting Board, Large
Hinoki is a type of Japanese cypress renowned for its beauty as well as its delicate, natural fragrance
The medium-soft nature of this cypress wood "gives" as you cut, helping to preserve the edges of your fine shun cutlery
Shun'S hinoki products are grown in japan and is forest stewardship council (FSC) certified for sustainable forest management practices
We earn a commission if you make a purchase, at no additional cost to you.
Pros:
Beautiful with a decorative finish
Medium-soft cypress wood that is gentle on the knife's edge
Compact hence ideal for use on any counter-top size
Easy to maintain and care for
Easy to wash
Cons:
Could be damaged by heat hence should be kept away from fire
Stylish and durable board
This product, just like other Shun products, is designed using the best craftsmanship thereby making it durable and long-lasting.
The board is made from cypress wood, which is known for its strength and solidness.
The best thing about this wood board is that it is amazingly strong, sturdy, and solid while at the same time featuring a soft surface.
This combination goes a long way in guaranteeing that it does not cause any damage whatsoever to the cutting edge.
Ideally, it is designed to preserve the cutting edges of your Shun cutlery collection.
Stain-resistant finishing
The polish on this board serves two key purposes; aesthetics and protective purposes.
For starters, the finishing on it enhances the overall appearance and attractiveness.
As such, it is attractive to the eyes while at the same time creating an appealing environment in the kitchen.
Secondly, the finish provides a protective layer on it.
This layer provides excellent waterproofing and stain-resistant properties.
Therefore, your board can remain in pristine condition throughout its life.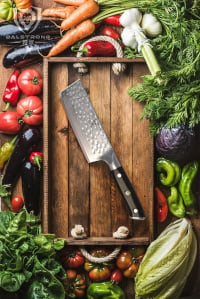 Want FREE Knives?
We give these knives a quick twirl and review, and then we pass them on to a few lucky home chefs!
By subscribing, you agree to get emails from me, Ryan Leavitt. I'll respect your privacy and you can unsubscribe any time.
Versatile
The most fascinating aspect here is that it is versatile.
Since it does not stain or react with any food, you can use it for chopping and slicing any food.
This versatility comes in handy for chefs who love all-round food preparation using a wide range of food items.
What is more amazing about this board is that you can also use it with colored foods.
Additionally, it has a natural fragrance that brightens your mood while using it.
Easy to maintain and care for
Taking care of the Shun cutting board is a breeze.
This is because the protective finish on it makes it easy to clean it.
You just need a mild detergent and running water to clean it.
Then, use a towel to dry the excess moisture and let it air-dry.
Since the surface of it is non-reactive and does not stain, you do not need to use any chemicals when washing it.
You should not wash this 18" by 12" by 0.75" board in a dishwasher.
Overall customer feedback
Overall, this lightweight board by Shun prides itself on a unique construction that makes it incredibly durable.
This is one of the attributes that people love the most about it.
In addition to this, the fact that you can use this board on a variety of food items including spices is another popular attribute of it.
Conclusion
This board is made using Japanese Cypress that is popular and reputable for its delicate, neutral, and beautiful fragrance.
The board does not collect waste from food and hence does not interfere with the flavor and taste of your food.
This medium-soft cutting board preserves the edges of your Shun cutlery collection.
Further reading:
25 Skills Every Cook Should Know
16 Kitchen Skills Every Home Chef Must Know
Ryan Leavitt
Hi my name is Ryan Leavitt a Marine Corps Veteran and currently an over the road trucker (Long Haul). I am no expert chef but am enjoying preparing my own meals on the road and testing all the different knives.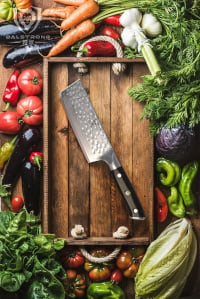 Want FREE Knives?
We give these knives a quick twirl and review, and then we pass them on to a few lucky home chefs!
By subscribing, you agree to get emails from me, Ryan Leavitt. I'll respect your privacy and you can unsubscribe any time.