While there are a whole lot of knives out there with complex and intricate features, sometimes, that isn't what a chef needs.
If you prefer simpler knives that are uncomplicated and easy to use, then you might find that the Shun Kanso line will suit you pretty well.
Kanso is the Japanese word for simple, and that quality shows in one of the brand's most affordable lines.
And in this Shun Kanso review, we'll be taking a close look at the Shun Kanso 6-Piece block set to help you figure out if it's worth the investment.
Read on to learn more.
We earn a commission if you make a purchase, at no additional cost to you.
Pros:
Relatively affordable
The set comes with very useful knives
Razor-sharp right out of the box
Made with durable materials
Comfortable handles on all the knives
Cons:
Not the most premium Shun set available
Key Features Of The Shun Kanso Line
The Knives
The first thing one should look at when checking out a line of blades is what knives are included in the collection.
If you get the 6-piece block set, you will be getting four very useful blades, honing steel, and a high-quality knife block to help with storage.
Included in the set is a 4.5" paring knife, a 6" utility knife, an 8" chef knife, and a 5.5" hollow-ground santoku.
These are about all the knives you will need to prep about any meal in the kitchen, which is what makes this a great set for home cooks and beginners.
On top of that, all the blades in the set are of the highest quality, but we'll touch more on that later.
Construction
One of the things you can be sure of with the Shun brand is that the knives will be of very high-quality.
With this line, you have a collection of full-tang models that are made with an AUS-10A core and high-carbon Japanese stainless steel.
These are forged knives, which is another indicator of sharpness and durability.
That being said, this isn't the most durable blade you can get from Shun, but that's how the models in this line can keep a relatively affordable price tag.
All the knives in this line will be equipped with a contoured Tagayasan handle, which allows you to have a very comfortable grip with a lot of control while you're slicing and dicing away in the kitchen.
Having this type of handle will also give the knife a bit more durability since it's water-resistant and will not get damaged easily.
While this line isn't the most well-constructed line from the brand, but it's still a collection of knives that are sharp, high-quality, and well-built.
Design
As mentioned earlier, the name of this collection literally translates to simplicity, and it's very evident in the design.
While these knives don't have complex and intricate Damascus patterns, they do have a very clean and shiny finish on the blades.
This has resulted in Kanso knives being incredibly popular amongst professional chefs all over the world.
To add to all of that, the wooden handles also aid in giving the knives a rustic look.
The blades themselves also have a slight curve to them.
This adds a sleek look, but it also has a practical use as it will allow you to rock back and forth while slicing, which can make your time in the kitchen much more efficient.
The honing steel and the knife block that come in the line's block set share the same rustic aesthetic which is another reason for the Kanso's popularity.
And since all the knives are handcrafted in Japan, you can rest assured that the closest attention to quality was given to every single Shun product you can get your hands on.
The Edge
The edge of Kanso knives is another highlight of the line.
Most blades you will find in this price range will have an edge sharpened to around a 20-25 degree angle.
While this results in a super-sharp edge that can cut through a lot of ingredients with ease, Shun does you one better by sharpening each and every one of their blades to an incredibly precise 16-degree edge on each side.
This allows you to have a much smoother experience when cutting away in the kitchen, and it also gives an added layer of safety to these products.
Overall Customer Reviews
There have been a lot of people from all around satisfied by the Shun Kanso line.
People on the internet who have had acquired the block set for themselves have testified that these are some of the best knives they have ever had.
They were also quick to applaud the incredible sharpness and edge of the knife, along with their simplistic design.
Though some people said that this isn't the best Shun line you can get your hands on, it's definitely one of the best options in its price range, since other models and lines from the same brand tend to fetch a higher price tag.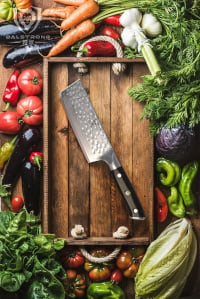 Want FREE Knives?
We give these knives a quick twirl and review, and then we pass them on to a few lucky home chefs!
By subscribing, you agree to get emails from me, Ryan Leavitt. I'll respect your privacy and you can unsubscribe any time.
Conclusion
All in all, there is no reason not to cop this block set.
It's one of the more affordable products in Shun's catalog, and it also produces knives that can handle almost any kitchen task you can think of.
Prepping will become a dream with a block set, and it's one you can get without busting the bank.
So if you believe the Shun Kanso line can satisfy all your kitchen needs, then the only thing left to do is order one for yourself!
Further reading
7 Healthy Cooking Tips For Beginners
Ryan Leavitt
Hi my name is Ryan Leavitt a Marine Corps Veteran and currently an over the road trucker (Long Haul). I am no expert chef but am enjoying preparing my own meals on the road and testing all the different knives.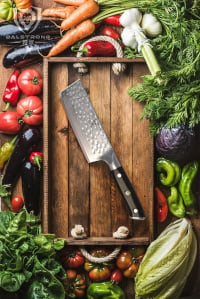 Want FREE Knives?
We give these knives a quick twirl and review, and then we pass them on to a few lucky home chefs!
By subscribing, you agree to get emails from me, Ryan Leavitt. I'll respect your privacy and you can unsubscribe any time.