The butterfly knife (also known as a fan knife and/or Batangas knife) is a pocketknife used for self-defense and as a utility blade. Said to originate in the Philippines, this is called Balisong in the local language. The most arresting feature of this knife is its two handles that rotate around the tip of the tang, doubling as the blade's sheath.
The butterfly knife, despite its pretty name, has had a bad rep.
In the Philippines where it was invented and elsewhere in the world, this has been used more as a weapon than as a tool. And unfortunately, it has been associated with criminals and their nefarious activities.
But many are trying to revamp the ill repute that this blade has had over the years with young people doing neat little tricks and, more importantly, showing its versatility as an all-around tool.
Get to know more about the incredibly interesting Balisong below.
What is it?
Have not heard about it before? Well, but you may have heard about pocket knives that you often keep in your pocket.
So yes, you are right.
It is a knife that has two portions and you use them to fold into each other.
So the blade is concealed in the handle of the knife when it is folded and you get the pocket-size knife.
The main purpose of folding is to get rid of its sharp edge and make it easy to carry from place to place.
The small size of the knife facilitates the potability of the knife and you can bring it anywhere with you.
The history
Although the exact origin of the butterfly knives is not known, they are considered to be made in the Philippines.
While there are is no scientific proof of this, the extreme interest of the Filipinos may give some clues because the modern butterfly knives are still perfected in the Philippines.
They are thought to be used as a weapon and a self-defense tool in the early French warriors who lived in France 500 to 600 years ago.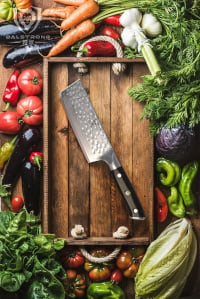 Want FREE Knives?
We give these knives a quick twirl and review, and then we pass them on to a few lucky home chefs!
By subscribing, you agree to get emails from me, Ryan Leavitt. I'll respect your privacy and you can unsubscribe any time.
Some neat tricks
The use of this knife is highly in trend these days as well, and people love to proceed with various tricks of this amazing tool.
Some of the tricks are flick closing, aerial, pinwheel, etc.
no matter what tricks you use, you should always learn them from an expert.
But once you have mastered the skill of doing tricks with the butterfly knife, it can cause cuts and injuries when the usage is handled or the children play with it.
This tool contains outstanding skills, which can be fun and entertaining once you know how to use them.
Some of the major tricks of the butterfly knife include pinwheel, aerial, flick closing, and flick opening.
If you are eager to know more about the tricks of the butterfly knife, you will have to do the two things.
Firstly, you need to go to the market and buy the butterfly knife for yourself.
While choosing the knife, you should consider whether it can help you with the particular trick or not.
Secondly, you need to learn the tricks from the expert, or the sharp steel blade of the knife can hurt you.
Even if you are using the harmless butterfly knife for learning the tricks, you should keep it out of the reach of children.
Is it illegal?
The use of butterfly knives is often considered illegal because it seems quite threatening to wander around with this knife in your pocket.
Though the use of a butterfly knife is not prohibited as such, you may be fined to have this knife in your pocket if you have kept it with you without any reason and consider it as a weapon.
If we talk about the US, the use of butterfly knives is totally legal and you can always keep them in your pocket, however, some states of the US will never allow you to use this pocket for any purpose.
The US states that have strict rules regarding the use of butterfly knives include New York, Hawaii, Mexico, and Wisconsin.
The fact is, the use of butterfly knives is associated with a different set of rules in the different states.
For example, in California, Connecticut, and Washington, D.C., you can own these knives but cannot carry them with you,
In these parts, concealed carry is prohibited: Colorado, Connecticut, Delaware, Florida, Iowa, Kentucky, Maryland, Mississippi, Missouri, Montana, Nevada, North Carolina, Ohio, North Dakota, Oregon, Rhode Island, Washington, and West Virginia.
The common types
Nowadays, butterfly knives are available in a variety of shapes and designs.
Let's have a look at some of the types of butterfly knives.
Bear Ops
They are the safest kind of butterfly knives that have a very strong lock and you can take them with you anywhere with maximum safety.
They do not open up very quickly and are perfect for self-defense purposes.
Another feature of the butterfly knives is they look very small and apparently no one can tell that you are having them in your pocket.
Beat & Son
These knives are famous for the high quality of the material that is used for the formation of these knives.
They not only look extremely attractive and stylish but also the material is of outstanding quality.
Obviously, people do not keep these knives with them for self-defense purposes, instead, they are used as a sign of wealth and bravery.
Schrade
The usage of these butterfly knives is very common and some people use them on a daily basis.
Two main reasons make these knives highly usable and favorable for daily usage.
One reason for their such high adaptability is the presence of very strong steel blades, another reason is that despite the presence of the heavy blades, they are extremely lightweight.
The best part?
These knives often come up with stainless steel, and you can use them regularly without the fear of staining.
Hom-Design
This type is made up of Titanium and is available in extremely beautiful and bright colors.
At the first sight, these knives seem mere decoration weapons.
The best part is the cutting edge is rust-free and you can keep them in your home for as long as you want.
You can also keep such knives in your pocket but I bet people will consider it only a fake knife with no cutting functionality.
Benchmade
These are good-quality butterfly knives that were primarily used for military purposes.
They are available in varying price ranges and you can choose from cheap to costly ones based on your budget.
The inexpensive Benchmade knives often look simple and are not so efficient and sharp as the expensive ones.
However, they always come up with a warranty and worth every penny.
No matter how cheap Benchmade you have, the steel of these knives is always rust-free.
Microtech
These butterfly knives are primarily made in the USA and the quality of these knives is normal to high.
However, they look quite attractive as they have an aluminum and titanium finish and they are lightweight enough to carry easily in your pocket.
You can open the folded knife by flipping it and this is the reason flipping lovers prefer this product even if it comes in the normal quality.
Brous Blades
If you are in search of the butterfly knife that can serve as the long-term tool, then look no further.
These knives are highly durable and come up with rust-free material.
It is due to this reason you can expect them to provide you company for years.
These knives do not break so easily and can serve you for long.
The presence of the word "blades" with these knives also reveals that the blades are very sharp and can practically help you with self-defense.
Moreover, you can also use these knives to carry out a variety of cutting tasks.
Well, now you have read about the types of butterfly knives and got an understanding of their variable characteristics, it is time to learn more about their stunning characteristics.
Conclusion
The construction of the butterfly knives can be difficult to understand, however, the core of the matter is to choose the right one for you.
Have you ever wondered what it means when I say the word "right butterfly knife"?
To me, it means, you should go for the ones that have the rustless steel, comfortable handle, easy flipping, high-durability and quality of the material and quick folding and unfolding.
Moreover, you should also focus on the compactness and portability of the knife so that you can carry it with you whenever you want and wherever you want.
But make sure to read the rules of the state first in which you are going to use it.
Want to know whether the use of butterfly knives is legal or illegal in your state?
Do a quick comment and we will guide you.
Ryan Leavitt
Hi my name is Ryan Leavitt a Marine Corps Veteran and currently an over the road trucker (Long Haul). I am no expert chef but am enjoying preparing my own meals on the road and testing all the different knives.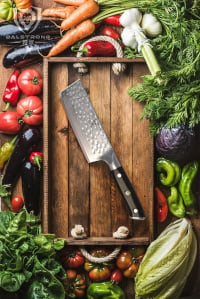 Want FREE Knives?
We give these knives a quick twirl and review, and then we pass them on to a few lucky home chefs!
By subscribing, you agree to get emails from me, Ryan Leavitt. I'll respect your privacy and you can unsubscribe any time.